| | | | | | | |
| --- | --- | --- | --- | --- | --- | --- |
| Category | Duration | Places | Prizes | Fee | Start | Limit |
| Men Cat 45+ 4/5 | 40 min | 10 | Wine | $30 | 8:00am | 75 |
| Men Cat 45+ 1/2/3 | 45 min | 10/5 | $300/Wine | $30 | 8:50am | 75 |
| Cat 5 | 40 min | 10 | Wine | $30 | 9:45am | 75 |
| Men Cat 35+ 1/2/3 | 50 min | 15/10 | $500/Wine | $30 | 10:35am | 100 |
| Men Cat 35+ 4/5 | 40 min | 10 | $Wine | $30 | 11:35am | 75 |
| Vintners Cup Race/ Adult Beach Cruiser | 1 Lap | 1/5 | Vitners Cup/Wine | Free | 12:25am | 50 |
| Kids 4-12 | 1 lap | All | Gift | Free | 12:35pm | 50 |
| Men Pro/1/2 | 65 min | 20/10 | $1,700/Wine | $35 | 12:55pm | 100 |
| Women Pro/1/2/3 | 55 min | 20/10 | $1,700/Wine | $35 | 2:10pm | 100 |
| Men Cat 3 | 45 min | 10/5 | $300/Wine | $30 | 3:15pm | 75 |
| Men Cat 4 | 40 min | 10/5 | Wine | $30 | 4:10pm | 75 |
| Women Cat 3/4 | 40 min | 10/5 | $300/Wine | $30 | 5:00pm | 75 |
Handcycle race brought to us by Rocky Robinson Charity Org. and

.
Beach cruiser race brought to us by Prestigio Jewelers


.
General
This event will bring hundreds of competitors and thousands of spectators throughout Northern California to the quaint downtown area of Lodi. Expect an expo area, large crowds, lots of bikes and racers navigating the downtown course at 30 miles per hour with sprints reaching 40 miles per hour.
The day starts at 8 AM with amateur races and ends with spectacular professional races at 1:15 PM. Free for spectators and a free kids & adult beach cruiser race makes this a great family event.
Registration:
Registration includes VIP access
Online Registration Click Here.
Enter any additional race for $20
Race Day Registration, add $10
Online Registration closes June 3, 2016 at 11:59 pm pacific
Race day registration closes 15 minutes before each race. Promoter reserves the right to add or combine fields. A current USCF license must be presented at registration. One-day USCF licenses may be purchased at registration.
Mail-in registration:
Mail USAC Release Form and check to:
Delta Velo/Lodi Cycle Fest
P.O. Box 2282
Stockton, CA 95201
Prizes
In addition to cash and wine prizes listed above, p/1/2 winners receive custom etched Lodi Cyclefest magnum bottles of 7 Deadly Zins.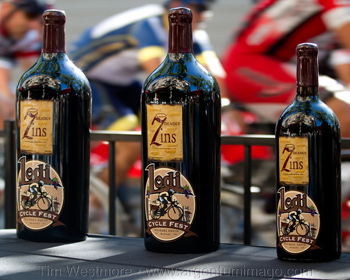 Kids Race
Kid's race is free and open to the public. Bring your own bike and helmet. Participating kids will receive a card for free smoothie from Juice it Up and treat from Rocky Mountain Chocolate on School St. Registration is in the Dancing Fox parking lot.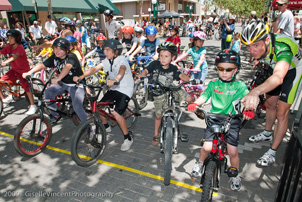 Adult & Vintner's Cup Cruiser Race
The beach cruiser race is free and open to the public. Winemakers participating in the beach cruiser race will be competing for the Lodi Cyclefest Vintners Cup.
Vintner's Cup winner will receive a custom etched Lodi Cyclefest magnum bottles of 7 Deadly Zins. Their name and winery will be engraved on the Vintner's Cup and photo added to our Vintners Cup Hall of Fame. They will be able to display the Cup at their winery for one year until the following year where the Vintner's Cup will be up for grabs once again.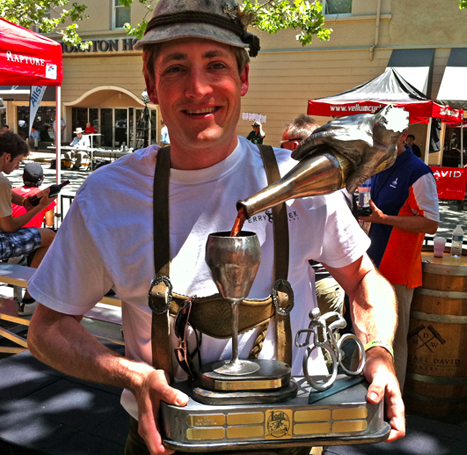 Rules for Winemakers only:
Helmet and costume required.
Bike must be a traditional single speed beach cruiser. Others will be DQ'd. No gears or geared hubs.
Fat tires required. No skinny road tires. (at least 2″ wide)
Winner will be scored by finish place plus costume score combined.
Bring your own bike and helmet and costume up to promote your winery. Registration is in the Dancing Fox parking lot.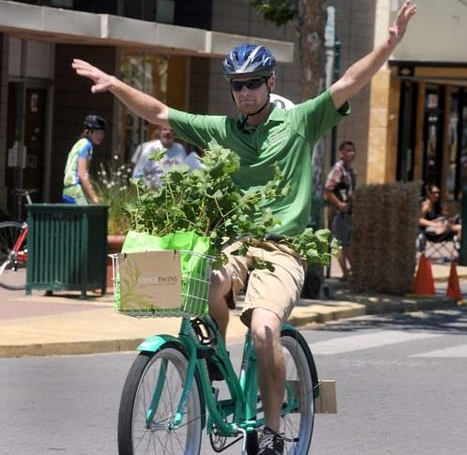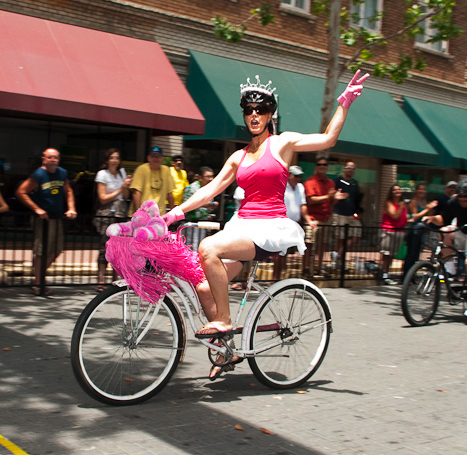 VIP and Wine Garden
Our VIP area will offer front row seats to all the action and includes complimentary food and beverage by Michael David Winery and Lodi Beer Company. VIP access is available to all media, sponsors and athletes with their race number.
Raffle
Raffle tickets available at the Lodi Farmers Market Cycle Fest booth on Thursday, July 3rd & 10th. Tickets also available on race day. Winner will be picked on race day at 3 pm. Visit prize booth at expo to claim prizes. Do not need to be present to win.
Media
All photographers and media will receive credentials good for all access to course, internet, athletes, VIP area, food and drinks. Just sign in at the registration tent.
Discount Lodging by Hampton Inn & Suites
UPDATE: The Hampton is fully booked.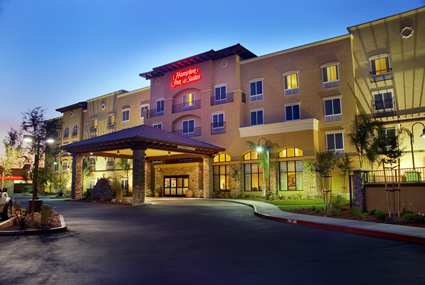 Hampton Inn-Lodi Map
1139 E Kettleman Ln
Lodi, CA 95240
(209) 369-2700
Sponsorship
For sponsorship opportunities, please contact Damian Gonzalez at damian@deltavelo.com
Volunteers
To volunteer at this event, please contact Jim Schardt at (209) 483-8383 or imjps@comcast.net
Course
A 0.8 mile figure 8 course with tight turns, good pavement and brick. Very conducive to break aways. The start/finish line is located on Pine and School Street in Downtown Lodi.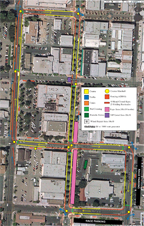 Directions
From CA-99 Take the Turner Rd. exit west toward Lodi. Turn left on River Point/Sacramento St.