10Jun2015
Filed under:
Our Events
,
Race Reports
,
Race Results
,
Team News
Author: deltavelo
-Shawn Remy
I've been looking forward to this race all year! Most of you know, last year I crashed head on into a pole at 30mph on the final lap. Not to mention on Wednesday I got hit by a car on my way home from work causing me to go through the front windshield! My plan was to solo with 3 laps to go, I sat in patiently 2nd to 3rd wheel the entire race using zero energy. With 4 laps remaining with a guy off the front I helped bring him back as we entered 3 laps remaining I wasn't ready to make my move. At the time we were in a break of 5 racers which included some strong dudes! With 2 laps to go I knew I had to go for it! I attacked on the back side and held it solo for the win in the end to celebrate. The crowd made me feel right at home as I crossed the finish line. Best feeling EVER!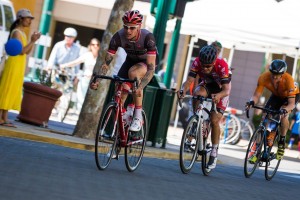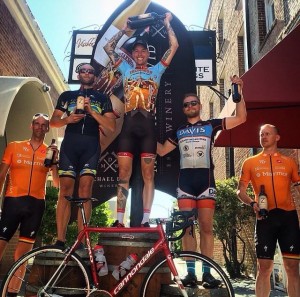 Lodi Cyclefest was a huge success!! Lots of great music and friendly faces made for positive vibes. As the day made its way, the temperature rises making it feel like a Hot August night! But there was plenty of water to go around, not to mention all the great beer and wine provided every which way you turned. We look forward to another great Cyclefest 2016! A huge thank you to the amazing Alex Chiu for capturing the moments.
http://acaurora.smugmug.com
And lastly all of our sponsors, without you, this wouldn't be possible!
Meyers optical
Rocky Robinson
Sunrise Rotary Club
Lange Twins Winery and Joe Lange
Castelli cycling apparel
Performance Bicycle
Lodi Bicycle Shoppe
Rocky Mtn Chocolate Factory
Worldbicyclerelief.org
AMR Medical Response team
Waste Management
Lodi News Sentinel
Lodi Chamber of Commerce
City of Lodi
Lodi Visitors bureau
CHEERS!!