Santa Cruz Classic Criterium
April 15, 2012
The 44th annual Santa Cruz Classic Criterium Bicycle Race hit the streets of Beach Hill, continuing a city-wide tradition that's spanned more than four decades.
With spotless, sunny conditions, the local turnout tipped well over 1,000 spectators, once again making this a classic must do Nor Cal event rich with tradition.
The 0.9 mile loop, is the same as since 1970, with the same finish as since 1990, on Third Street at Main. There are some bumpy streets, and Laurel Extension along the river is narrow and rolling. The course allows one hairpin turn, and one climb.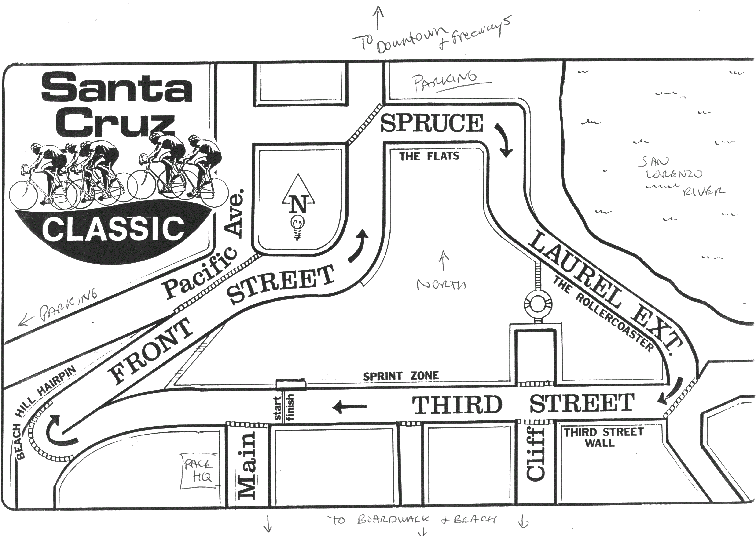 "…I took a flier all alone and got a pretty good gap. But I had attacked a little too hard and couldn't settle into a rhythm without staying in the red. Jumped again with the Phipps and when Andres bridged I thought that was a winning move even without Specialized represented (and with our entire team in it). But I just hadn't recovered from my first effort and couldn't hang on. Pretty disappointed. As I drifted back, I sat on some wheels of guys trying to bridge up, but no one had the motor…"
– Doug Hall
Men's 35+ 1,2,3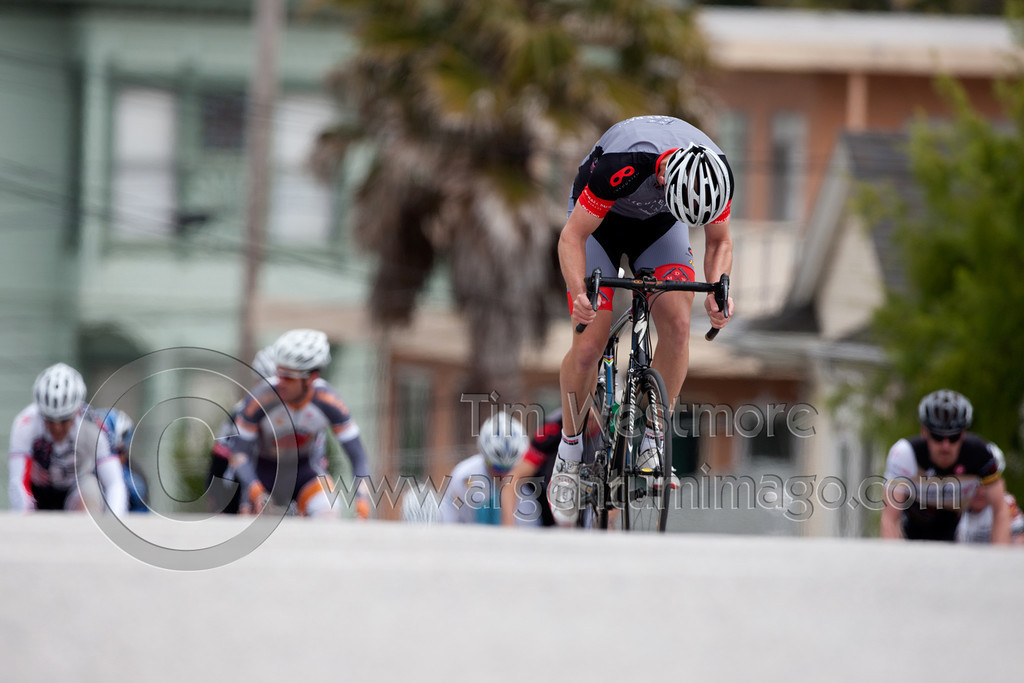 "20 laps on a super fun course. Little uphill and a nice u turn into a fast descent. Race started as usual-pretty fast. I moved into the top 10 and tried to mix it up. Doug took a flyer after one of my attacks, but nobody followed him. He came back after a few laps. The next move seemed pretty good. Phipps, Doug and three guys got a gap. I jumped onto a wheel going across and made it. Now we have a pretty good group. After one or two laps, the group got smaller; we lost Doug and one or two guys. Now it is Phipps and me doing most of the work, two guys "trying to help" and one taking a free ride. We got caught with 3 to go. I stayed near the front and Phipps took off solo again. I thought "there is no way he is going to be able to make it" Well….I was wrong …the guy nailed it!! … he is riding super strong. The pack came into the last corner, and we opened the sprint on the hill. I was able to get 5th in the sprint for a 6th place. Legs were pretty tired at the end…"
– Andres Gil
Men's 35+ 1,2,3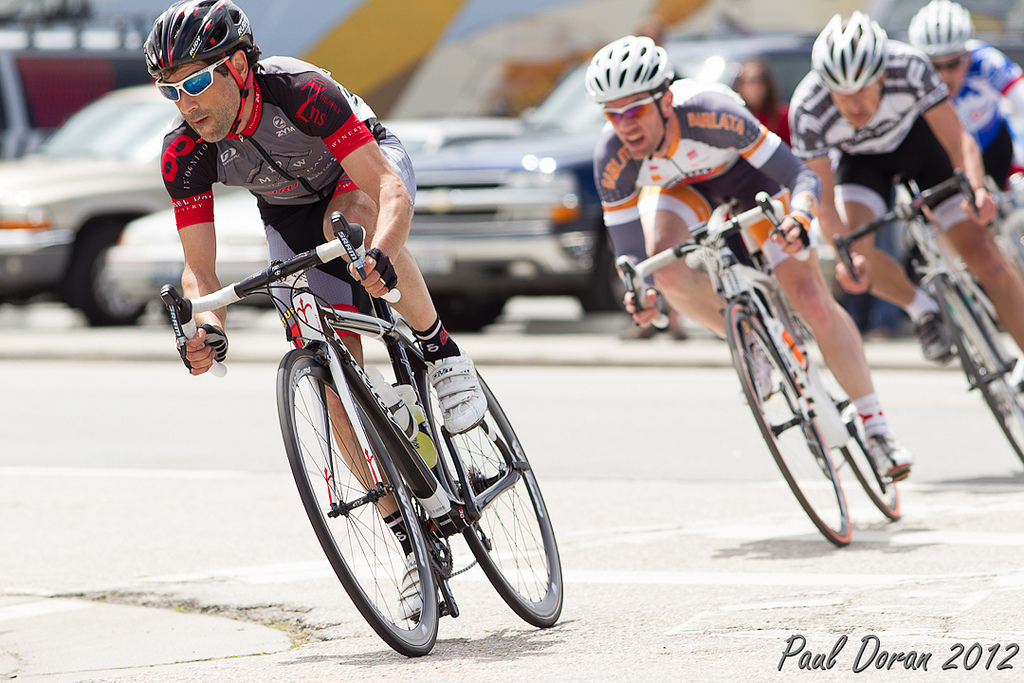 "…Somewhere around lap 10 of 20, someone next to me clipped his pedal in
the hairpin and I barely avoided hitting the pavement. This was an
important turn to try and take with as much speed as possible. The
air was full of carbon smoke from the extreme braking for this turn.
Exiting the turn in each lap is a full sprint downhill in a field that
is no more than one or two wide. The sound on the downhill was bam,
bam, bam as everyone was shifting while sprinting down the back
stretch.
I worked my way up front again to follow the attacks that
were being thrown down to reel in some attacks with one or two guys.
With five laps to go, someone was off solo with about a 100 meter
lead. To the front of the field went Larry Nolan towing Kevin
Metcalfe where the pace went from average speed of around 24 to
almost 30 mph. Trying to recover from the insane pace, I came around
the sharp 90 degree turn and again someone clipped a pedal and I
narrowly avoided another trip to the pavement…"
– John Fritz
Men's 45+ 1,2,3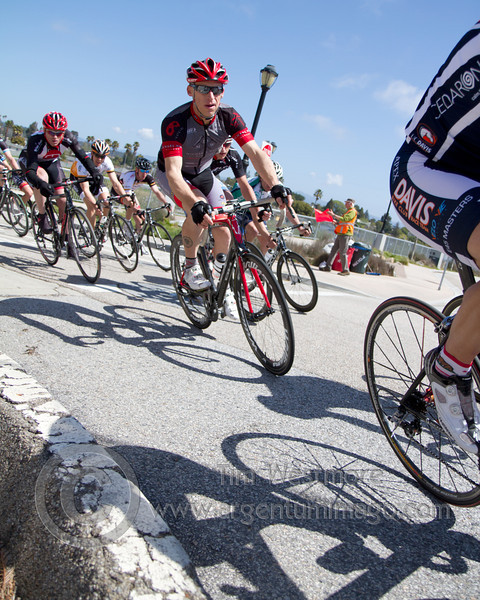 Men – Cat 1/2/3 – Master – 35-99
Andres Gil – 6th
Doug Hall – 16th
Men – Cat 1/2/3 – Master – 45-99
John Fritz – 37th